The Columbus Junction Public Library is a host site for the AmeriCorps RISE program. RISE (Rebuild, Integrate, Serve and Empower) is dedicated to empowering communities through education and work readiness. RISE provides resources to help community members access basic services for employment, have approriate cultural and linguistic support, and enable individuals to become contributing members of society.
Hello everyone! My name is Sayri Reyna and I am an AmeriCorps RISE member. I recently graduated from the University of Iowa and I'm really excited to be working with members of my community.
My hours:
Monday 10 am - 6 pm
Tuesday 10 am - 6 pm
Wednesday 10 am - 6 pm
Thursday 10 am - 6 pm
Friday 10 am - 4:30 pm
Or by appointment.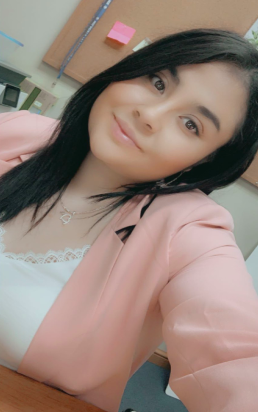 I, Ana Maria, am a Refugee Rise Americorps member in Columbus Junction for a second term. I was born and raised in Arandas, Jalisco Mexico but have lived in Columbus Junction for the most part of my life. As many of you already know know me now that I have been serving the community since November 2020. I enjoy being able to help the community as much as I can, I personally know of the struggles and the barriers one has to overcome to be able to survive in a different country.
My hours:
Monday - Friday 8 a.m. - 4 p.m.
Appointments available.