---
Help Now is an online tutoring resource available for free 7 days a week from 2-11 pm for all ages/grades/subjects. Here are instructions to create your account and get started!
Start at www.columbusjct.lib.ia.us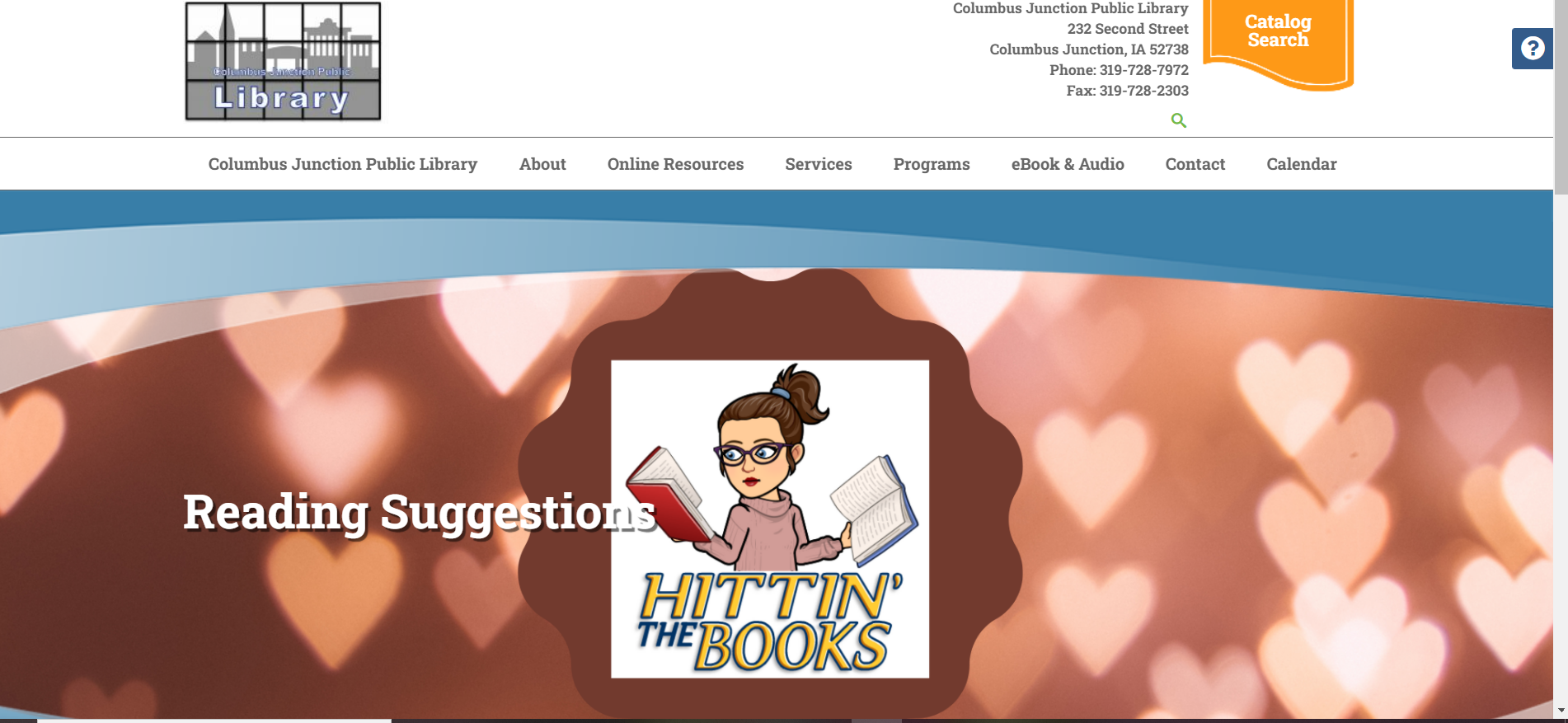 ---
Click on the tab titled "Online Resources."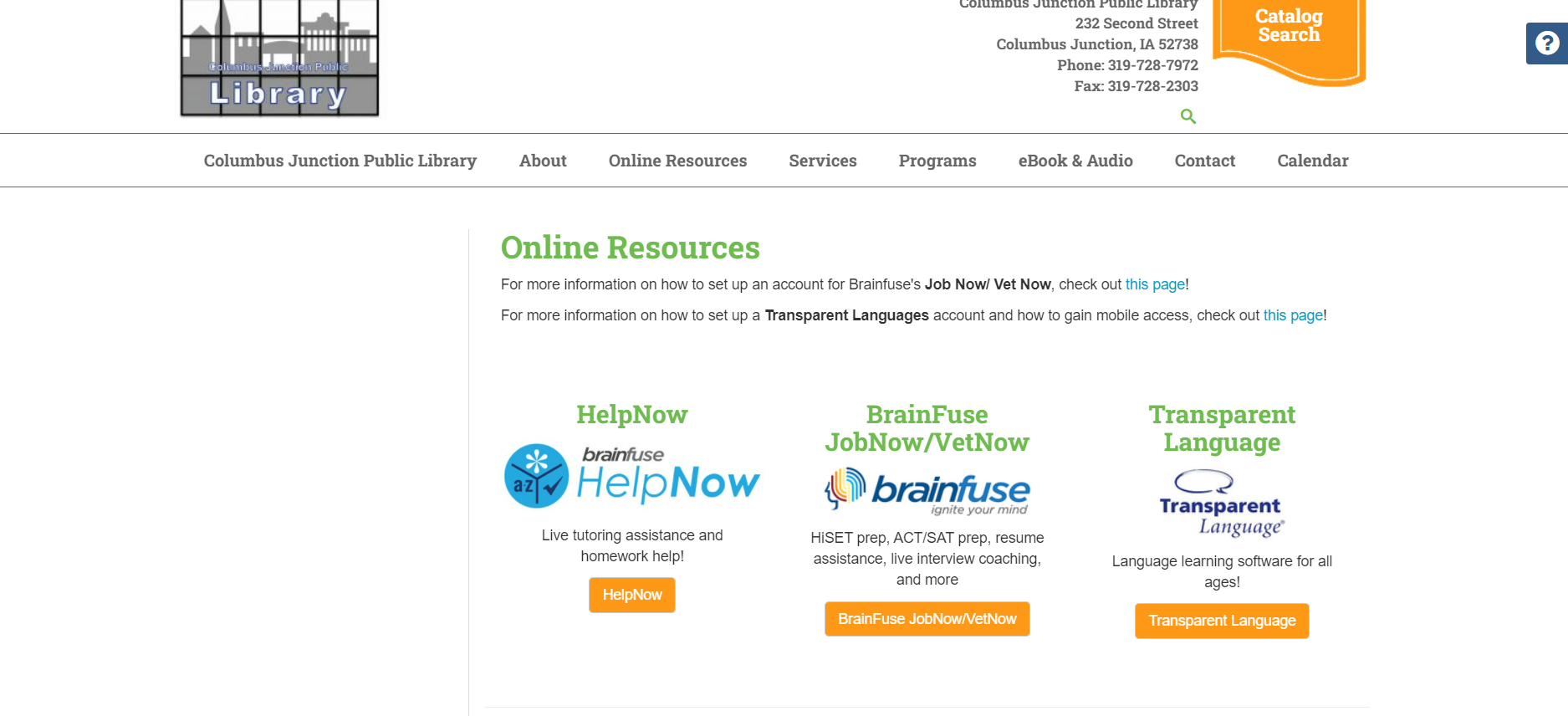 ---
Click on the yellow "Help Now" button.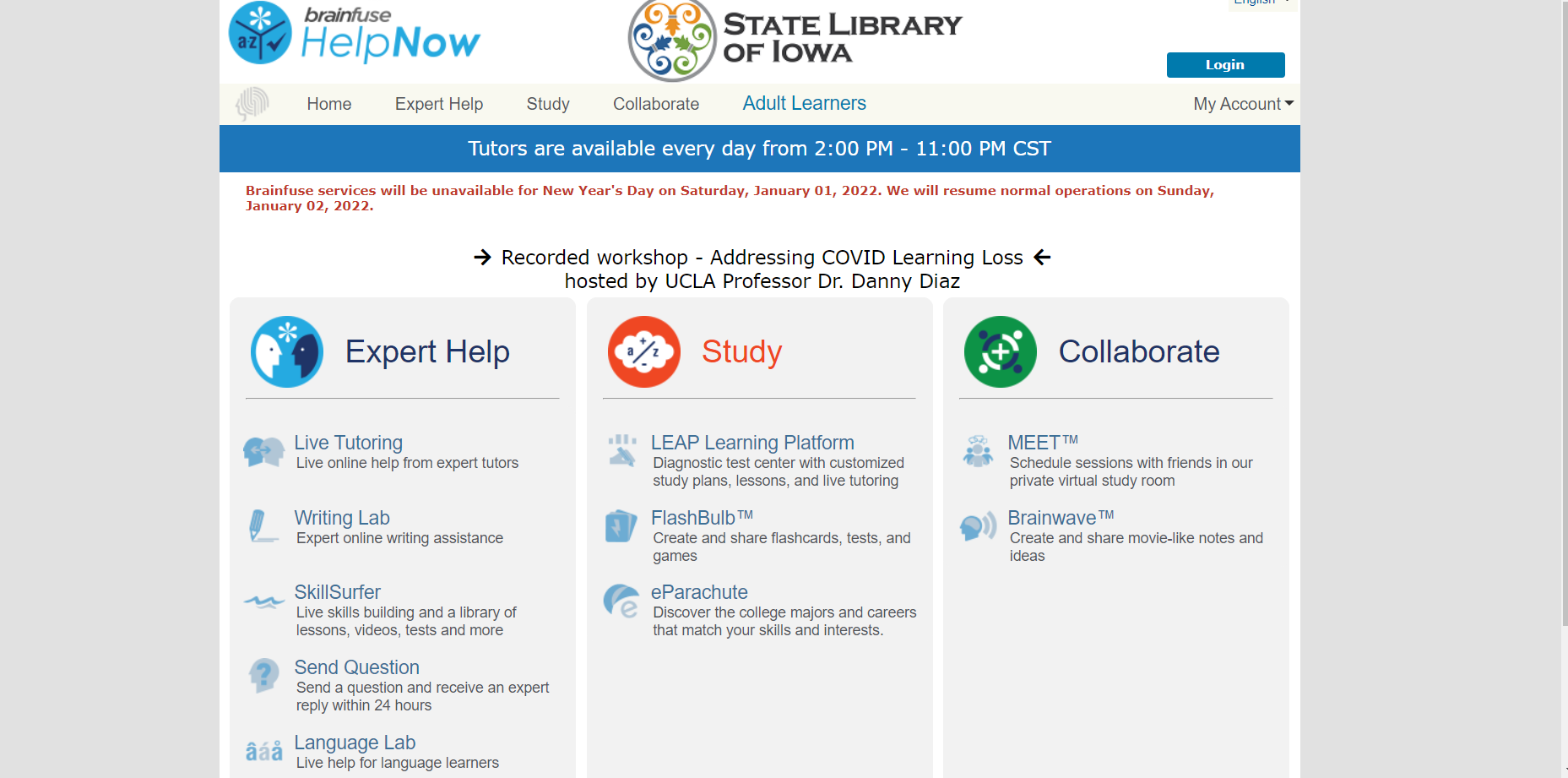 ---
This is the Help Now page - feel free to bookmark on your device! You'll start by clicking the blue "Login" button on the top right.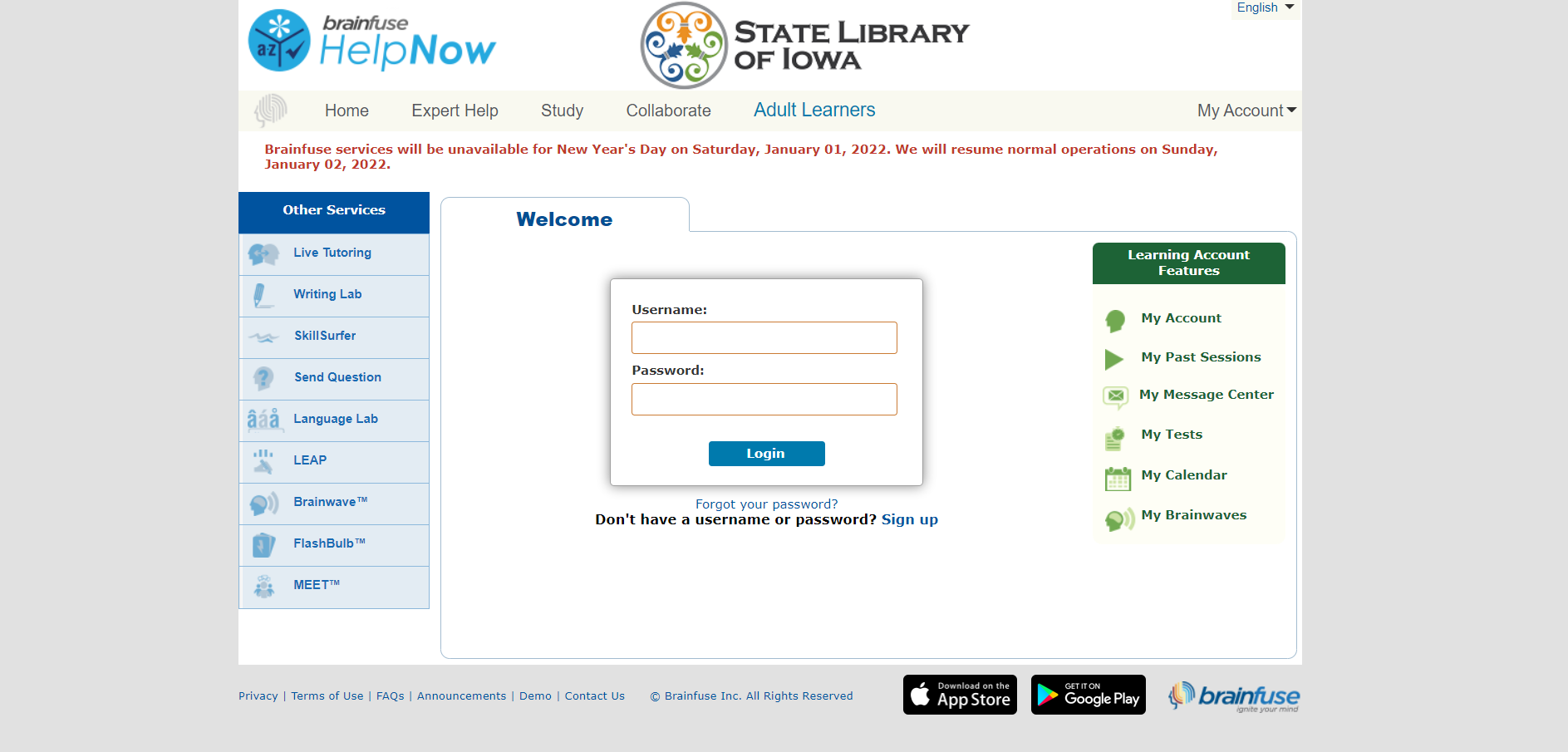 ---
If you've already created an account, go ahead and log in to get started!
If you haven't created an account, click on the blue "Sign Up" under the log in box.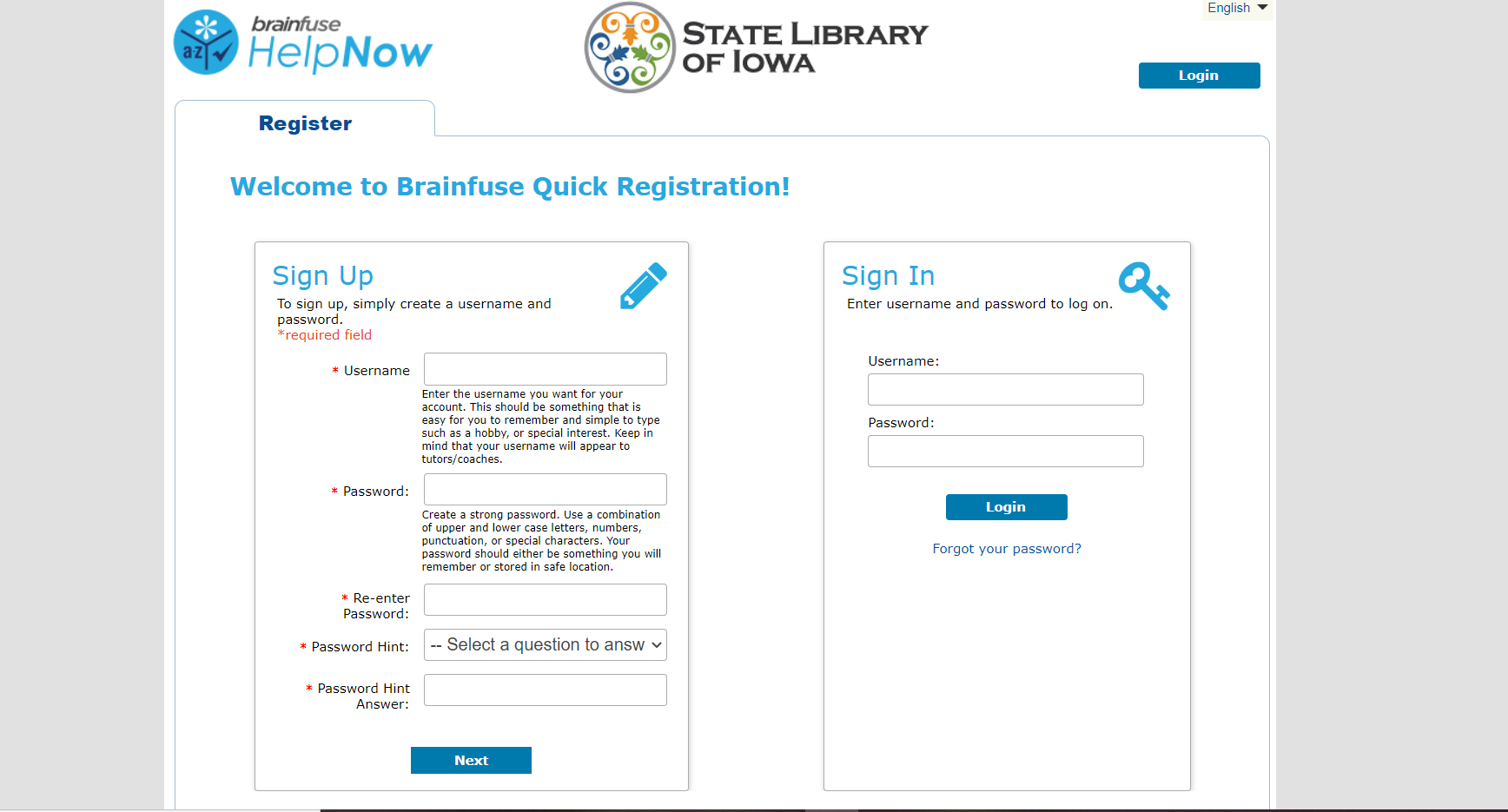 ---
Create a username and password for your account (these can be whatever you'd like), then answer a security question to ensure you can get back into your account if you forget the password. Then, click the blue "Next" button.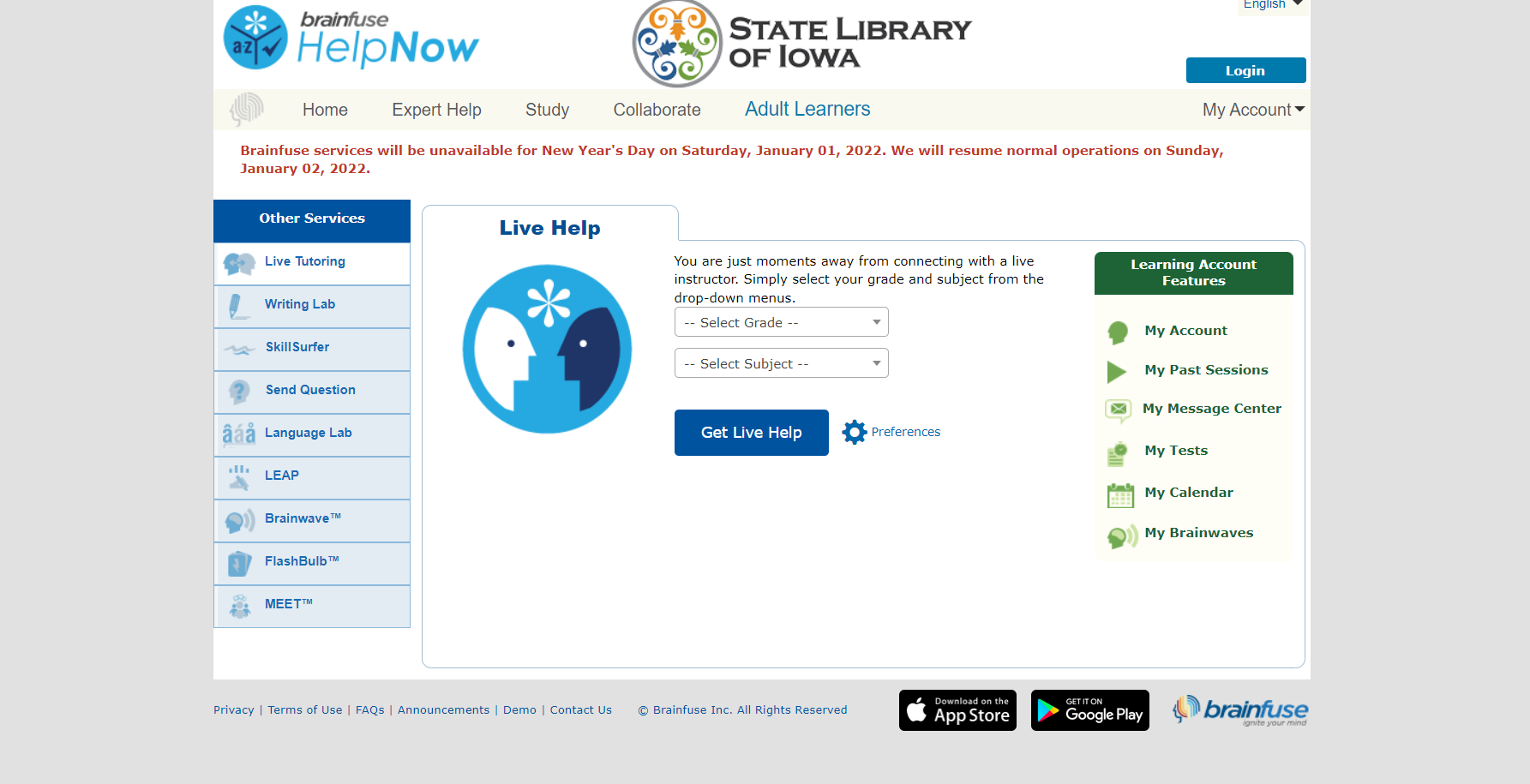 ---
After you've clicked "Next," you'll see a page confirming you've created your account. You can log in and begin looking around!
Select "Live Tutoring" from the blue boxes on the left side, then use the drop down menu to select the grade and subject, then click "Get Live Help." You will be connected with a tutor to assist you on a virtual whiteboard. You can also request video chat sessions with a tutor as well via MEET!
Writing Lab allows you to upload your essay/writing and have it evaluated for grammar, syntax, flow/structure, and more!
SkillSurfer allows additional work on specific skills, tasks, or subjects that you may need extra practice with.
Send Question allows you to do just that - send a question to get answered from a tutor.