Please follow us on social media for upcoming events/classes or check our calendar for upcoming events and releases.
---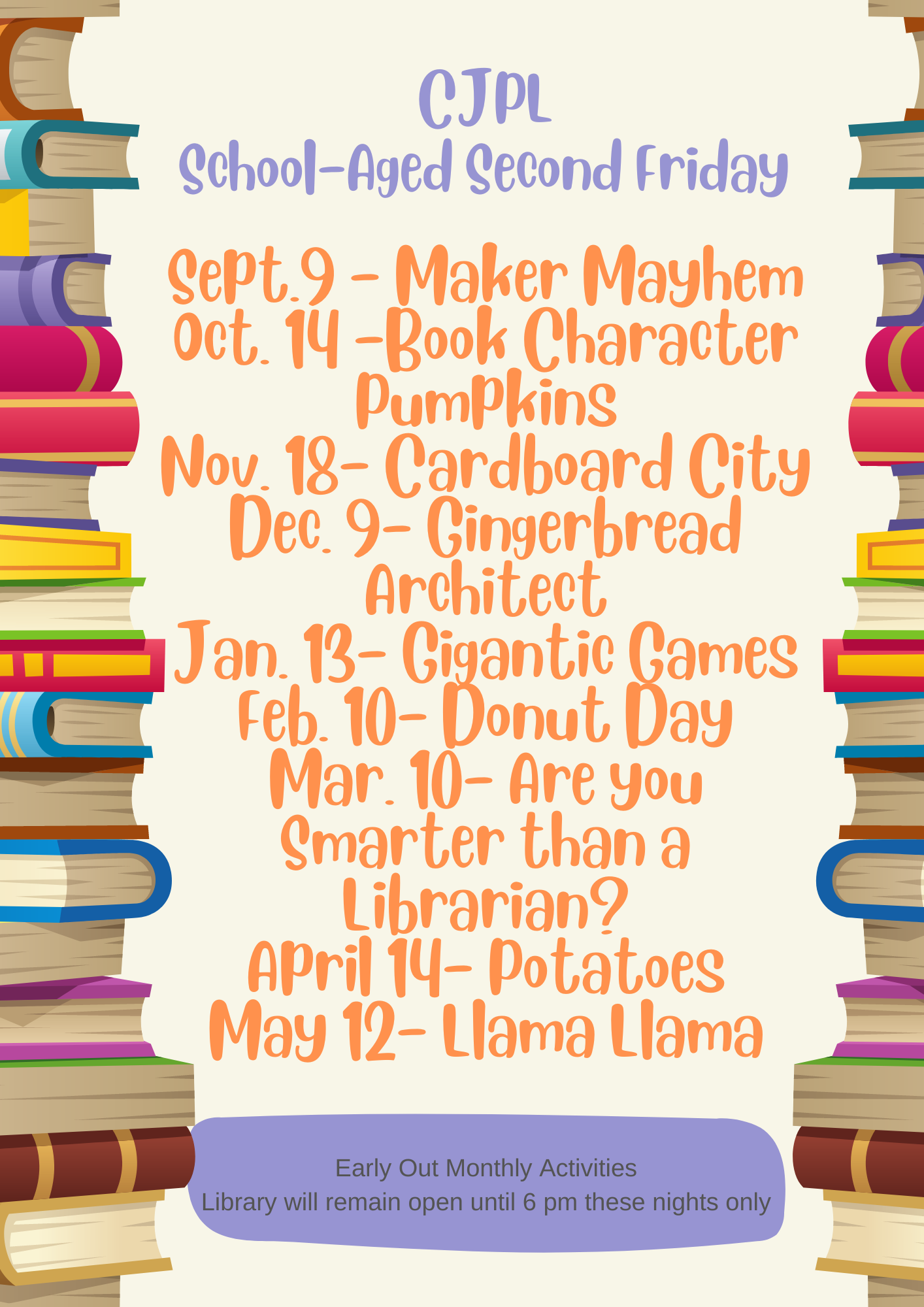 Early Out Activities are back!
On the second Friday of each month (except November, due to the holiday), we'll be hosting early out activities at the library for anyone interested! We'll have a snack, activities, and remain open until 6 pm in order to help alleviate the stress of getting to the library by closing time.
---
CJ MakerBox
All your favorite parts of early out activities at home! Each month, the library will release a new MakerBox on the first of the month! It will have diretions and supplies for several activities, a snack, and some other ideas for fun at home - sometimes it'll follow a theme, sometimes it will relate to the activities we're doing in at the library, but will always be ready to open and have fun!
Check out what's coming up next and what we've done in the past on our dedicated CJ MakerBox page.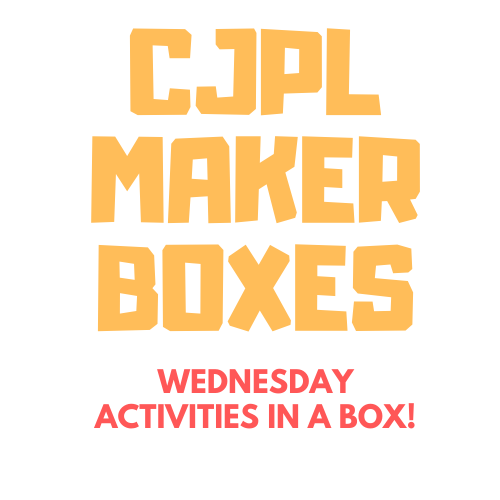 ---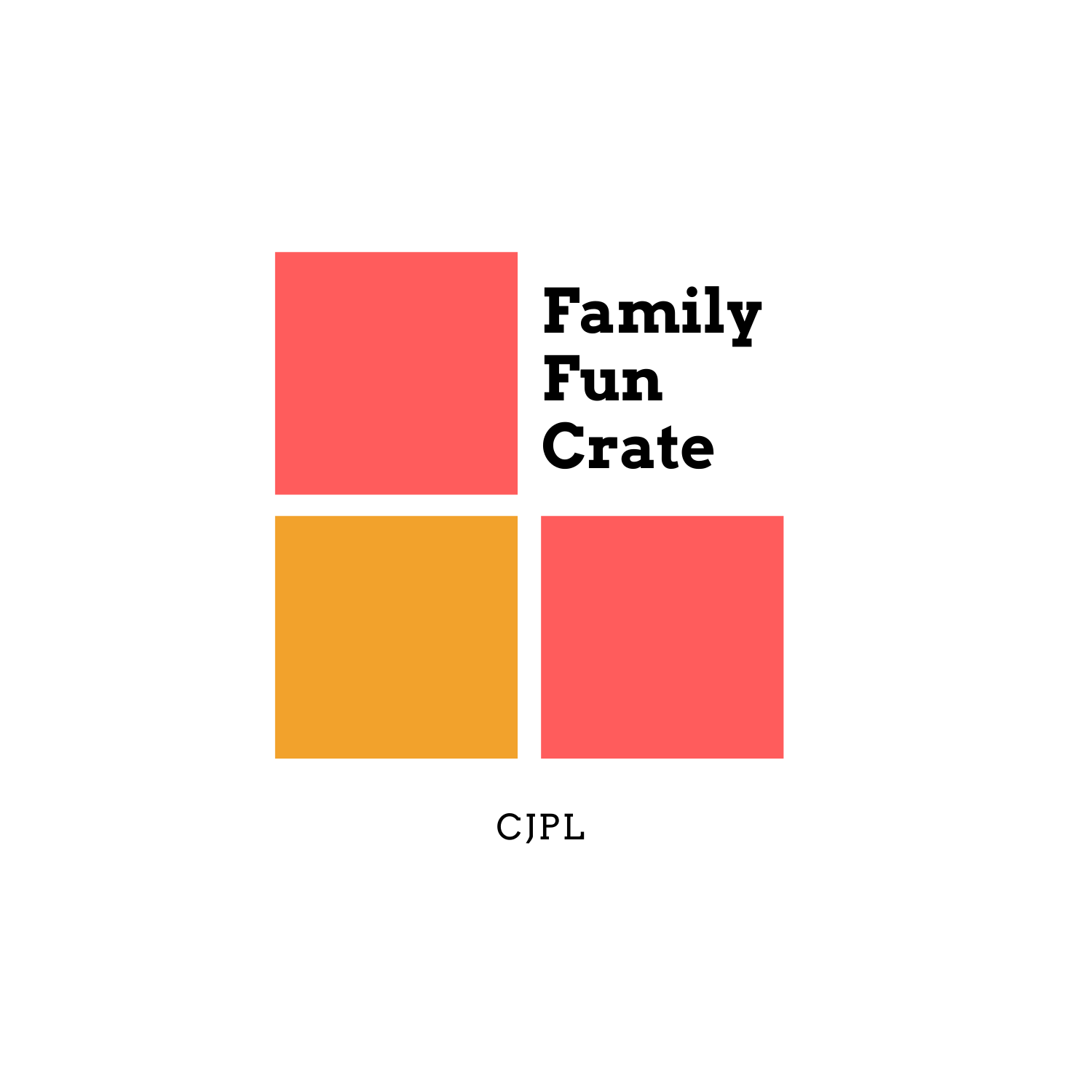 New in fall of 2021: Family Fun Crate!
It's a SURPRISE - meaning we won't advertise what's in the month's crate, only that it's available (while supplies last). But here's what we can tell you, because who doesn't love surprises?!
*It'll be released on the 3rd Wednesday of each month.
*It'll be zero prep for families - just pull out your crate and start having fun!
*It'll be reusable (we hope for the most part)!
*It'll have options for all ages and sizes of groups!
The following month, we'll post what was in the previous month's Family Fun Crate along with all necessary instructions on our Family Fun Crate page.
---
Bookshelf Bites
One of the BEST parts of Wednesday afternoon activities was getting to cook and prepare snacks with all the kids! The fourth Wednesday of each month, we'll release a new Bookshelf Bites - a kit that has a recipe and all the ingredients you'll need for the recipe. You can pick up a kit from the library (kits may be limited) or the recipe and ingredient list will be linked here as well. All recipes will be using items commonly found at home. Then follow along with the YouTube video for the recipe and cook along with us!
All recipes and videos can be found on our dedicated Bookshelf Bites page.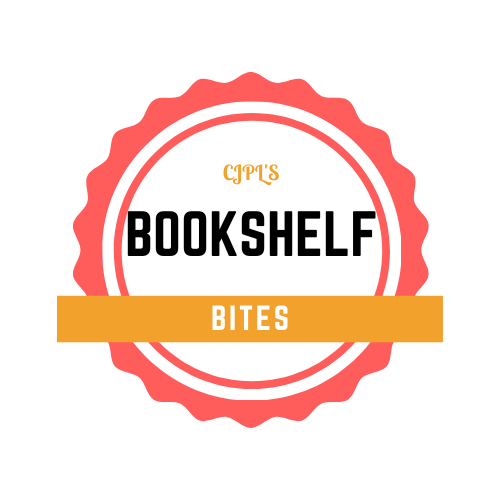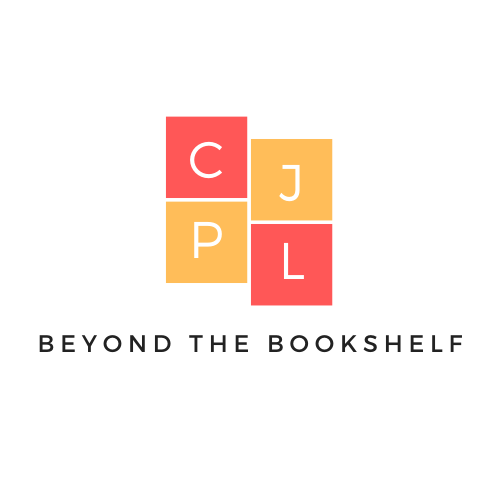 CJPL's Beyond the Bookshelf Podcast
Part information, part book recommendations/book gushing, and part popular culture (Bridgerton anyone?!) - CJPL's Beyond the Bookshelf Podcast will tackle all those burning topics and more! Join us with a cup of coffee or tea and talk books!
All information, including links to streaming services and episode content can be found on our dedicated Beyond the Bookshelf page.
---
Escape Rooms
Check out all our cool escape room options, which include virtual escape rooms across the web/US and rooms CJPL staff have designed!
Find them all on our Escape Room Page!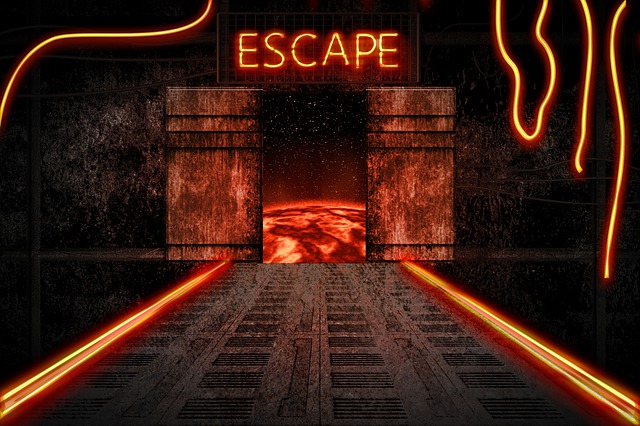 ---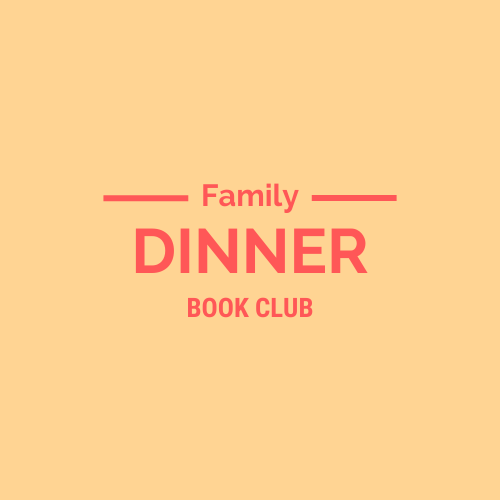 Family Dinner Book Club
We are no longer releasing monthly Family Dinner Book Club kits. Instead, we have circulating kits available so you can check them out and host whatever theme whenever you want! We have activities, props, menu suggestions, book club prompts and more available for the following themes:
Pie
Tea Party
Tacos
Check back soon - we hope to add a few more!
We have all the previous book club kits posted on our Family Dinner Book Club page!