The American Library Association's Freedom to Read Statement includes the following: There is no place in our society for efforts to coerce the taste of others, to confine adults to the reading matter deemed suitable for adolescents, or to inhibit the efforts of writers to achieve artistic expression.
As with all types of media content, each person must decide what types and what content they wish to engage with. Not everything on this page will be suitable for everyone, and as with all content (and books), each person must decide what is or is not for them. We hope that this page provides you with some new suggestions for media content, or at a minimum, helps you get to know our amazing staff a little better!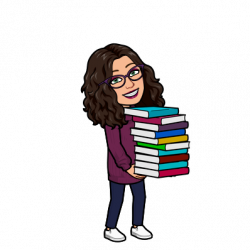 Mandy
Current Read: "Do You Want to Start a Scandal" by Tessa Dare
What is your summer reading challenge? To beat Erin at Summer Reading Romance Bingo
Book that Made You Laugh Out Loud: "Dial A for Aunties" by Jesse Q. Sutanto
Book You'll Always Recommend: "Serpent and Dove" by Shelby Mahurin
Favorite Podcast: Morbid, Deathbed Confessions, and Fated Mates
Vibes Playlist: https://open.spotify.com/playlist/0Tm2uW8KeJnBfRXZzrSHE9?si=2aa5858d80c347f1
---
Sue's Favorite Read from 2020: "Silver Bay" by Jojo Moyes
Sue's Honorable Mention from 2020: "Still Me" by Jojo Moyes
Sue's Current Read: "Always the Last to Know" by Kristan Higgins
Sue's Just Finished Read: "All the Flowers in Paris" by Sarah Jio
Sue's Most Anticipated New Release: anything new from Jojo Moyes!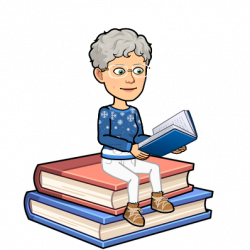 ---
Nancy's Favorite Read from 2020: "Long Range" by CJ Box
Nancy's Most Anticipated New Release: "Dark Sky" by CJ Box (released 3/2/21)
---
Erin's Favorite Book from 2020: "The Never Tilting World" by Rin Chupeco
Erin's Honorable Mention from 2020: "Malice" by Pintip Dunn
Erin's Current Read: "The Invisible Life of Addie LaRue" by VE Schwab
Erin's Just Finished Read: "Six of Crows" by Leigh Bardugo
Erin's Most Anticipated New Release: "Kingdom of the Cursed" by Kerri Maniscalco (to be determined 2021)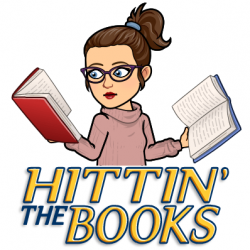 ---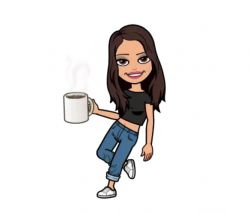 Sayri
Current Read: "The Age of Witches" by Louisa Morgan
Book I Wish Someone Else Would Hurry Up and Read so We Could Talk About It: "The Lost Apothecary" by Sarah Penner
Favorite Podcast: My Favorite Murder
Podcast I Listen to on the Daily: The Daily by NYT
Show I Could Rewatch a Million Times: Jersey Shore
Vibes Playlist: https://open.spotify.com/playlist/0PJcLCD6wJ3SshTQYVVvZ0?si=24231f24e53146b6
---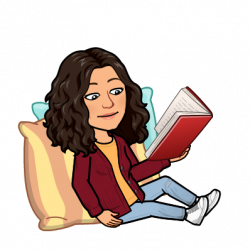 ---