Dolly Parton Imagination Library
---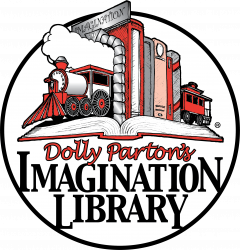 About Dolly Parton's Imagination Library
Since launching in 1995, Dolly Parton's Imagination Library has become the preeminent early childhood book-gifting program in the world. The flagship program of The Dollywood Foundation, a 501©(3) non-profit organization, has gifted well over 182 million free books in the United States, Canada, United Kingdom, Australia, and The Republic of Ireland. The Imagination Library mails more than 2 million high-quality, age-appropriate books each month to enrolled children from birth to age five. Dolly envisioned creating a lifelong love of reading, inspiring children to dream more, learn more, care more, and be more. The impact of the program has been widely researched and results suggest positive increases in key early childhood literacy metrics. Penguin Random House is the exclusive publisher for Dolly Parton's Imagination Library. For more information, please visit imaginationlibrary.com.
---
We are VERY excited to offer Dolly Parton's Imagination Library to residents of Louisa County and surrounding areas through a joint partnership with the Friends of the Columbus Junction Library and Tri-County Libraries.
Residents of Louisa County, as well as Winfield and Mediapolis, are eligible to register for the Dolly Parton Imagination Library by clicking here to be directed to our affiliate page (Friends of CJPL is the affiliate name, no matter which library you may consider your home library).
Through this program, registered children are eligible to receive a book from birth through their 5th birthday at no cost to families. Emphasis on early literacy positively impacts familial relationships and future education outcomes. We are so very pleased to be able to bring this project to fruition in our area!
Regarding shipping:
Due to the magnitude of the number of books shipped each month, it takes at least one month to process your new application. For example, if you register in July 2022: those registrations close August 1 and books will ship in September. If you have multiple children, or as the months go by, you'll notice that books don't always arrive on the same day. Books ship based on availability from the publisher but also in accordance to the child's age in years and months. So all the 3 year old books go out at the same time and will arrive at a different time than say, a 1 year old's book. However, you will receive one book each month for each eligible child sometime in that calendar month.
---
---
---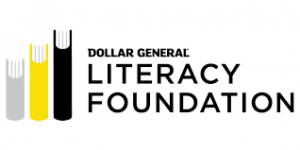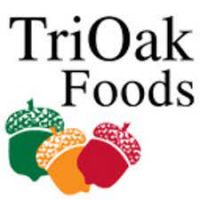 ---
Interested in sponsoring a child for the Imagination Library? Use the QR code to the right to sponsor via PayPal (click or scan), or use the Donate button on our affiliate page!
Here are the affiliate costs:
$2.10 per child per month
$25 per child per year
$125 per child in total, over the lifetime span of the program
Give the Gift of Reading!